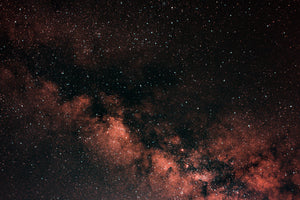 Choosing a Lens for Milky Way Photography
While you can take some incredible shots with a kit lens, you may be wanting to upgrade or maybe you bought a camera body with no lens and looking for suggestions on what lens to buy. The answer to that comes down to what you plan on taking pictures of. In this article, we'll focus on Milky Way photography.
First off, I use Canon, so that will be what I refer to. I don't know what the equivalent settings or anything are called on Sonys or Nikons. I may consider branching out to different brands in the future but for now we'll stick to what I'm familiar with.
To shoot Milky Way photography, you'll want a fast wide angle lens. What this means is you'll be looking for a lens with a shorter focal length, which creates a wider filed of view. The term fast refers to the amount of light that the lens can take in. Noted by either an f/ value or a ratio such as 1:2.8., the smaller the number, the larger the aperture and the more light the lens takes in. The kit 18-55mm works and you can absolutely use it. However, you may be looking to step up you gear a little bit.
When I started, I was looking for recommendations, and I kept seeing people point to the Canon EF-S 24mm  f/2.8 STM. So, I bought one, and I thought it was decent. It took some nice pictures, but it had one thing that I just did not like. The focus ring didn't have end stops. It spins freely in both directions. It may be a matter of preference, but for me, I like my lenses to be marked and have points where the ring stops. I find it easier to get back to a specific point if there's tactile feedback from the lens.
I replaced the EF-S 24mm with the Canon EF 28mm f/2.8, which has been discontinued by Canon, so you'll have to search the second hand market if you want one. I'm very happy with this lens. My Milky Way Over the Forest was taken with this lens. All of the Images and the time-lapse in my blog about the Perseid meteor shower were taken with this lens. Both of these lenses I picked up for under $100 on eBay, and I could easily recommend either one. I prefer that 28mm for the positive stops at either end of the focus range. Also, I have switched to using all EF mounts because I like using the clip in style filters, and they are not compatible with EF-S lenses.
My personal favorite and top recommendation is the Rokinon 14mm f/2.8. This lens is completely manual. It has no contacts on it to even communicate with the camera. It has a focus ring and a control ring for the aperture. I like this because I don't have to mess with buttons to change the aperture. I find it very convenient. It may be off-putting for beginners, but it's very easy to use after the first time out with it. This is also the only lens I own that I purchased new. I actually got it a Prime Day deal on it where it was cheaper new than buying a used one on eBay. But it is still considerably more expensive than the other two especially if you buy used. Alternatively, you can buy the Samyang 14mm f/2.8 because they are the same lens, and sometimes the Samyang version is cheaper.  This lens is available for other camera brands too. 
Whether you're upgrading or looking for your first lens, these are my top three recommendations for a wide angle Milky Way photography lens for Canon cameras. You can't go wrong with any of these lenses. The only thing I would caution you on is to watch out for fish-eye lenses. Unless that's a look you're going for intentionally, you don't want to be getting that distortion around the edges.
---